"If you can make one heap of all your winnings/And risk it on one turn of pitch-and-toss/And lose, and start again at your beginnings… you'll be a Man, my son!"
-Rudyard Kipling, 'If', 1910
Sports is one of those few outlets that has consistently helped people of all ages and genders imbibe the quality of fortitude Kipling described above. After all, at some point or the other, we have all either been in or heard of a particular match that came down to that last minute — leaving us at our wits end and praying to every power in the universe. And more often than not, these prayers go unanswered — teaching us an invaluable life lesson.
Read on for our list of a few out-of-the-way sporting events for you to visit and add to your ever-growing list of life's unique experiences!
Kila Raipur Sports Festival (KRSF)
Source: https://dailypost.in/news/punjab/bullock-cart-races-can-part-next-rural-olympics-kila-raipur/
 Also known as India's Rural Olympics, the Kila Raipur Sports Festival was first held in 1933. The four-day long test of strength, skill, and speed was the brainchild of Inder Singh Grewal, a noted Punjabi philanthropist. In the seven decades since its inception, the KRSF has grown into an internationally recognized sports event, with athletes from across the Punjabi diaspora in the UK, US, and Canada actively taking part. The Festival is generally held in early February, and has both adults and children competing in rustic and modern feats, such as Tug of War, Bullock Cart Race, Clean and Jerk Weightlifting, Archery, Tractor Racing, Gatka (traditional martial arts), Clay Pigeon Shooting, Athletics, and more.
Sumo Honbasho
Source: https://thewanderyears.org/2015/09/10/grand-sumo-tournament-%E6%9C%AC%E5%A0%B4%E6%89%80-honbasho/
While for many of us, the the word sumo conjure images of large, seemingly obese men launching at each other, the truth is far from it. Sumo wrestlers are athletes who spend years of their life dedicated to the nuances of a sport that traces its origins back to the days of the samurai warriors — many of whom were themselves well-reputed rikishis or sumo wrestlers. Today, the relegation or promotion of these wrestlers is decided on their standing at championships or honbasho. There are six honbasho (colloquially basho) every year, with each lasting seven days. These are held in Tokyo, Osaka, Nagoya, and Fukuoka, with three being held in Tokyo. Make sure you read up on the rules and finer points of the sport before heading to one of these basho, as bouts rarely last more than a few seconds.
Highland Games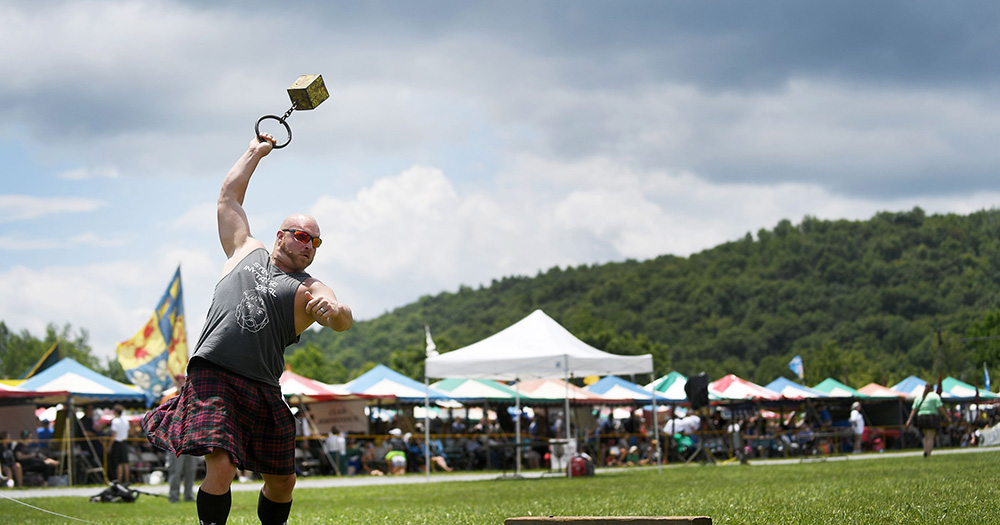 Source:https://www.citizen-times.com/picture-gallery/news/local/2017/07/10/grandfather-mountain-highland-games-2017/103583444/
Ah, Scotland. The land of William Wallace, bagpipes, kilts, and the magical Unicorn. But that isn't all that the Land of the Gaels is famous for. Scotland is also globally renowned for the Highland Games held in August, every year, which has a history as old as Scotland's mountains. While the Games are believed to have been first established by King Malcolm III of Scotland in the 11th century, they were later revived by the locals, following Baron Pierre de Coubertin's initiative to restart the Olympic Game. Participants at the Highland Games face off against each other in feats of strength such as the Caber Toss, Stone Put, Scottish Hammer Throw, and Sheaf Toss. As you might have already guessed, it's best to stay clear of any flying objects when you go to see the games.
Calcio Storico Fiorentino
Source: https://www.firenzeyesplease.com/en/post/calcio-storico-fiorentino-2/
If you have the stomach for a sport far more brutal than rugby, boxing, MMA, or Muay Thai, we've got just the right fix for you. Calcio Storico Fiorentino, or Calcio Fiorentino for short, is widely believed to be the elder, more brutal, cousin of today's badass sports such as rugby, American football, football (soccer), and field hockey. It is played between two teams of 27 players, who can use any means necessary (read punches, tackles shoulder charges, kicks, et al) to score a caccia. A caccia is generally defined as a goal, and any caccia that is missed results in the defending team scoring half a point — making steady nerves and precision valuable assets for any Calcio Fiorentino player. There are only four teams in the world that play Calcio Fiorentino — each representing a specific quarter of Florence. During the third week of June, these teams converge at the Piazza Santa Croce, to carry on a tradition that dates back to the early 15th century. In fact, it is said that King Henry III of France, on witnessing the brutality of the sport, once remarked that Calcio Fiorentino was "too small to be a real war and too cruel to be a game."
Campeonato Argentino Abierto de Polo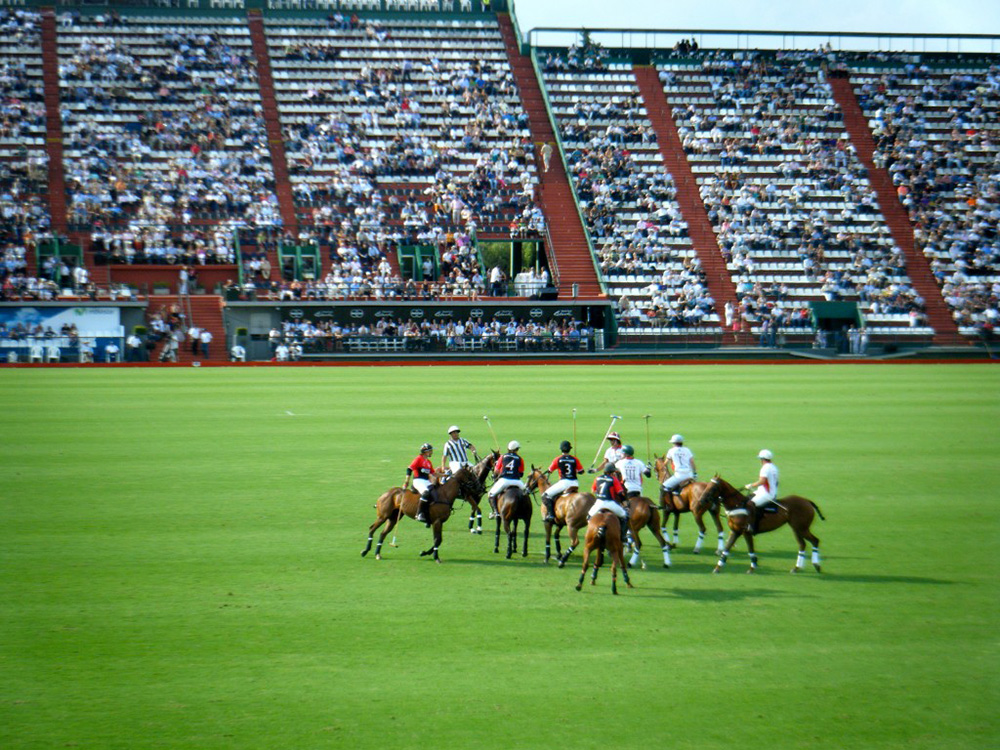 Source:https://lvstudioclassesinpalermobuenosaires.wordpress.com/2011/11/24/campeonata-argentino-abierto-de-polo/
Credited as being the most important international polo festival, the Campeonato Argentino Abierto de Polo, or the Argentine Polo Open Championship, is an annual event held between November and December. Since the late 1800s, polo teams from across the world have graced this tournament at the Campeonato Argentino Abierto, in Buenos Aires. Since then, the team from Coronel Suarez, has won the Championship a record 25 times — their first victory being in 1934. The Hurlingham Club, who won the first Championship in 1893, come in second with 15 wins to their name. Even today, the Argentine Polo Open Championship is a major draw for travelers who enjoy the finer things — giving them the opportunity to indulge in fine champagne and delicious entrees as they witness athletes playing the Sport of the Kings.
"If you can make one heap of all your winnings/And risk it on one turn of pitch-and-toss/And lose, and start again at your beginnings… you'll be a Man, my son!" -Rudyard